Hearing Their Stories
German Ambassador, Dr. Clemens von Goetze, visits Claims Conference agencies in Israel
Seeing Our Programs First Hand
Germany's Ambassador to Israel, Dr. Clemens von Goetze, recently spent a day visiting organizations and institutions funded by the Claims Conference and meeting with Holocaust survivors who benefit from our programs. He was impressed with Claims Conference support for the needs of Holocaust survivors in Israel, which is on a far wider scale than anywhere else in the world.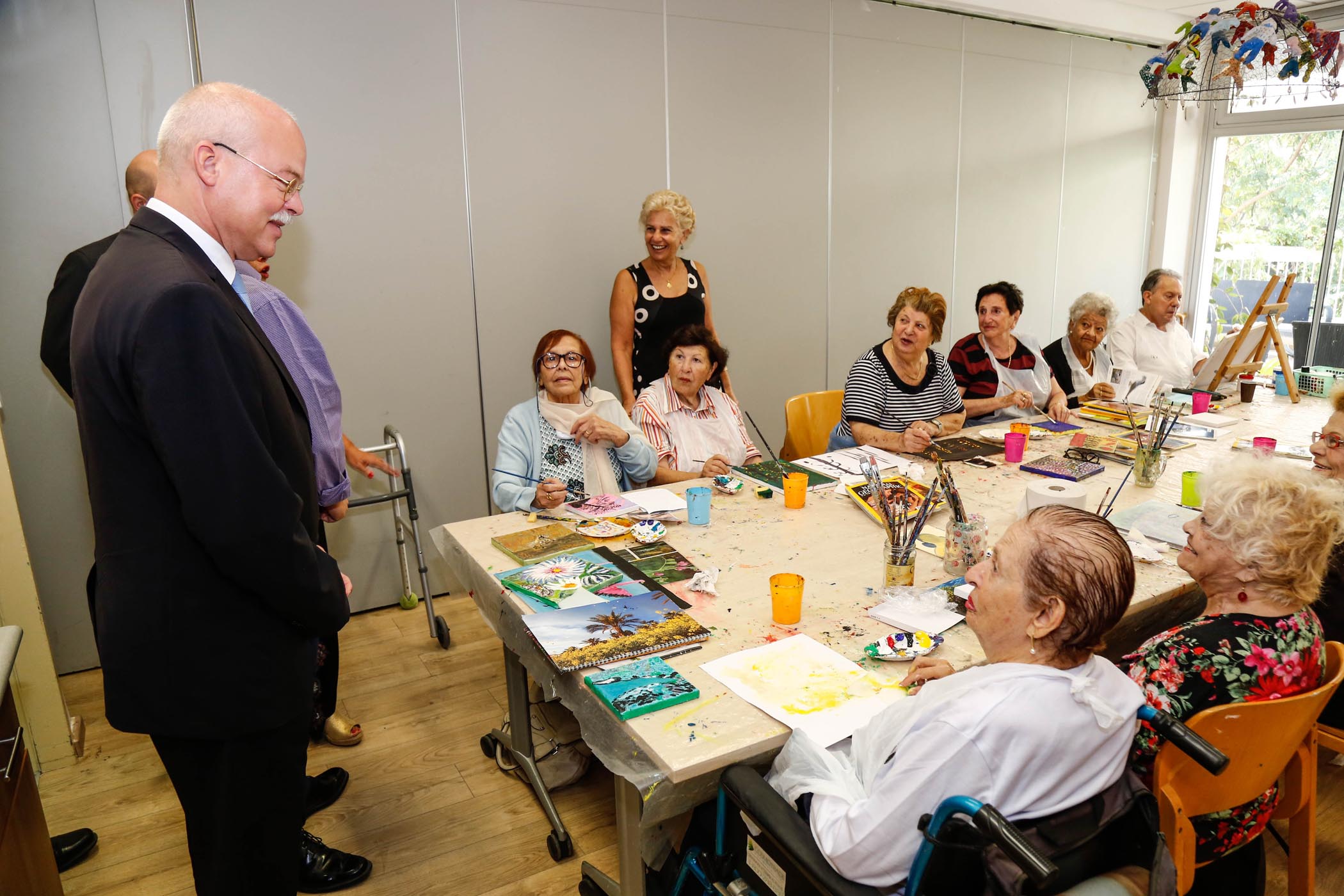 Keshet Avivim
At the Keshet Avivim Day Center in Ramat Aviv. Dr. von Goetze learned about the extent and variety of its services and activities. The ambassador met with two German-speaking Holocaust survivors, Michael Stein and Helena Fischel.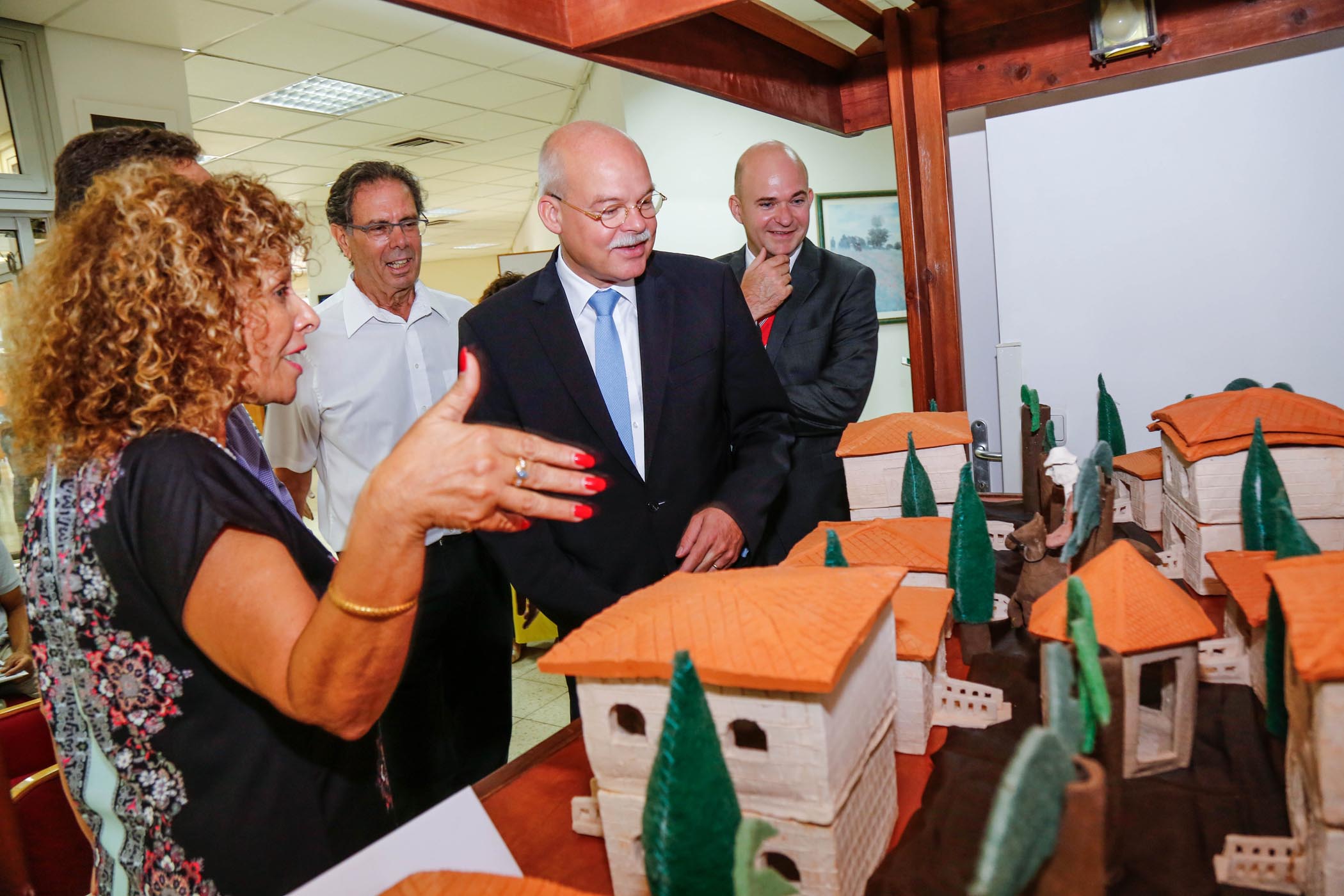 Dr. von Goetze visited the home of Yaakov Cohen, a 99-year old Holocaust survivor who was born in Salonika, Greece. He showed Dr. von Goetze the tattooed number on his arm from Auschwitz.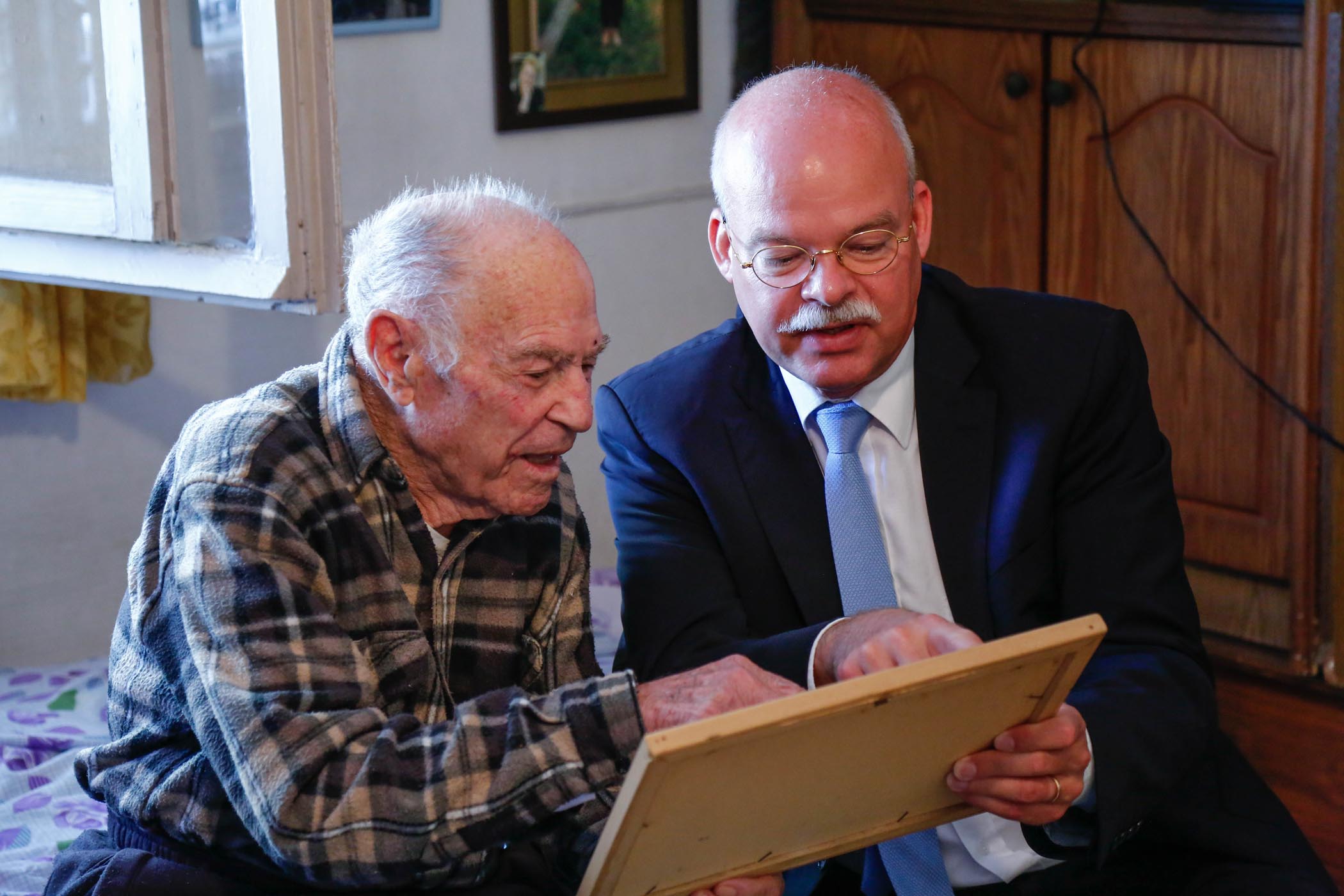 Yaacov's entire family was murdered the day they arrived at Auschwitz. Yaakov showed the ambassador the only remaining photo of his parents and siblings. It was given to him by his uncle when he arrived in Israel and is very dear to him.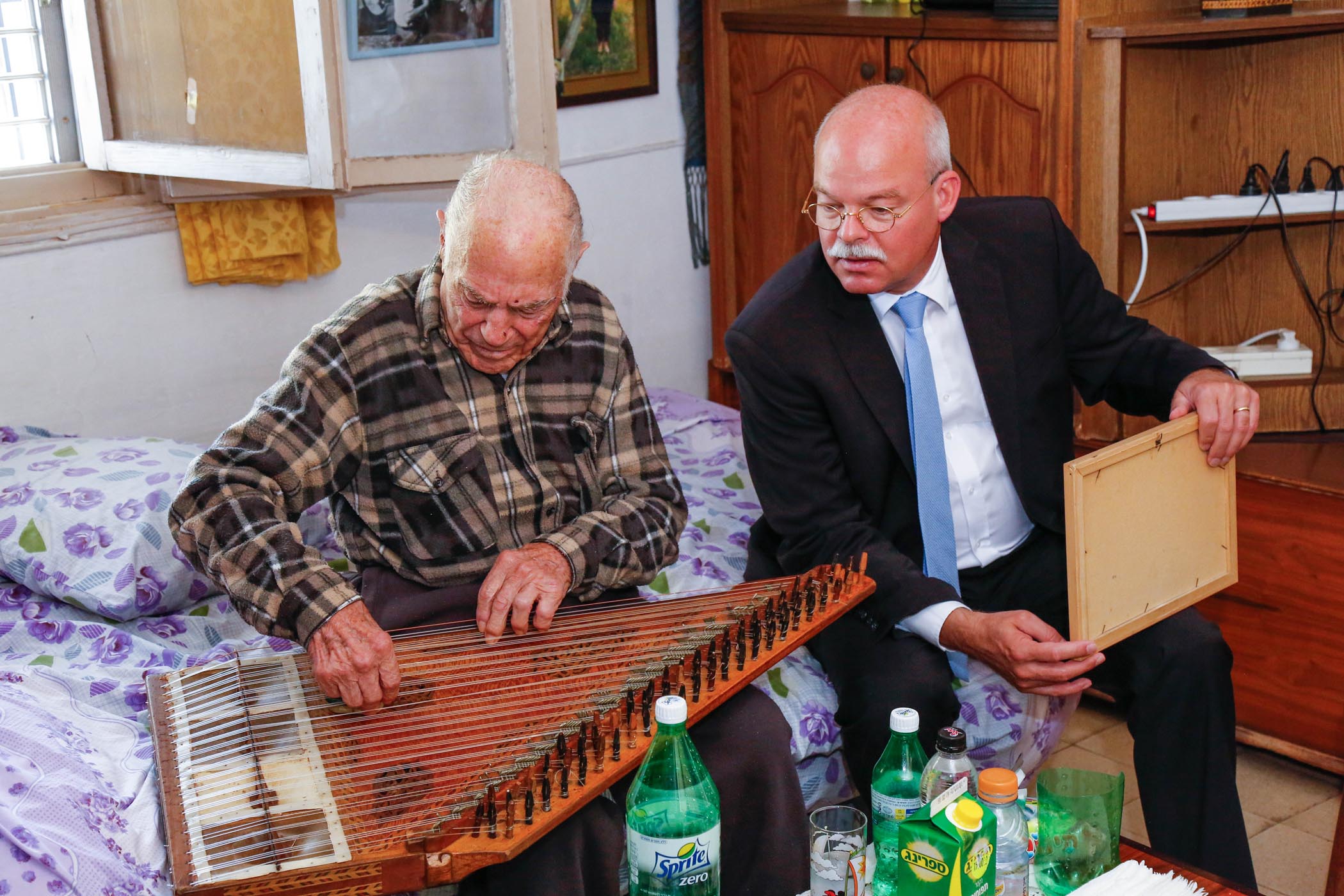 Yaacov suffers from several health problems. Sadly, stiffness in his hands prevent him from playing his beloved musical instruments. He receives home care funded by the Claims Conference and is very thankful for the aid. 
Dr. von Goetze spoke with staff at the Tel Aviv branch of Amcha, the organization that provides psychological counseling and other services to Holocaust victims.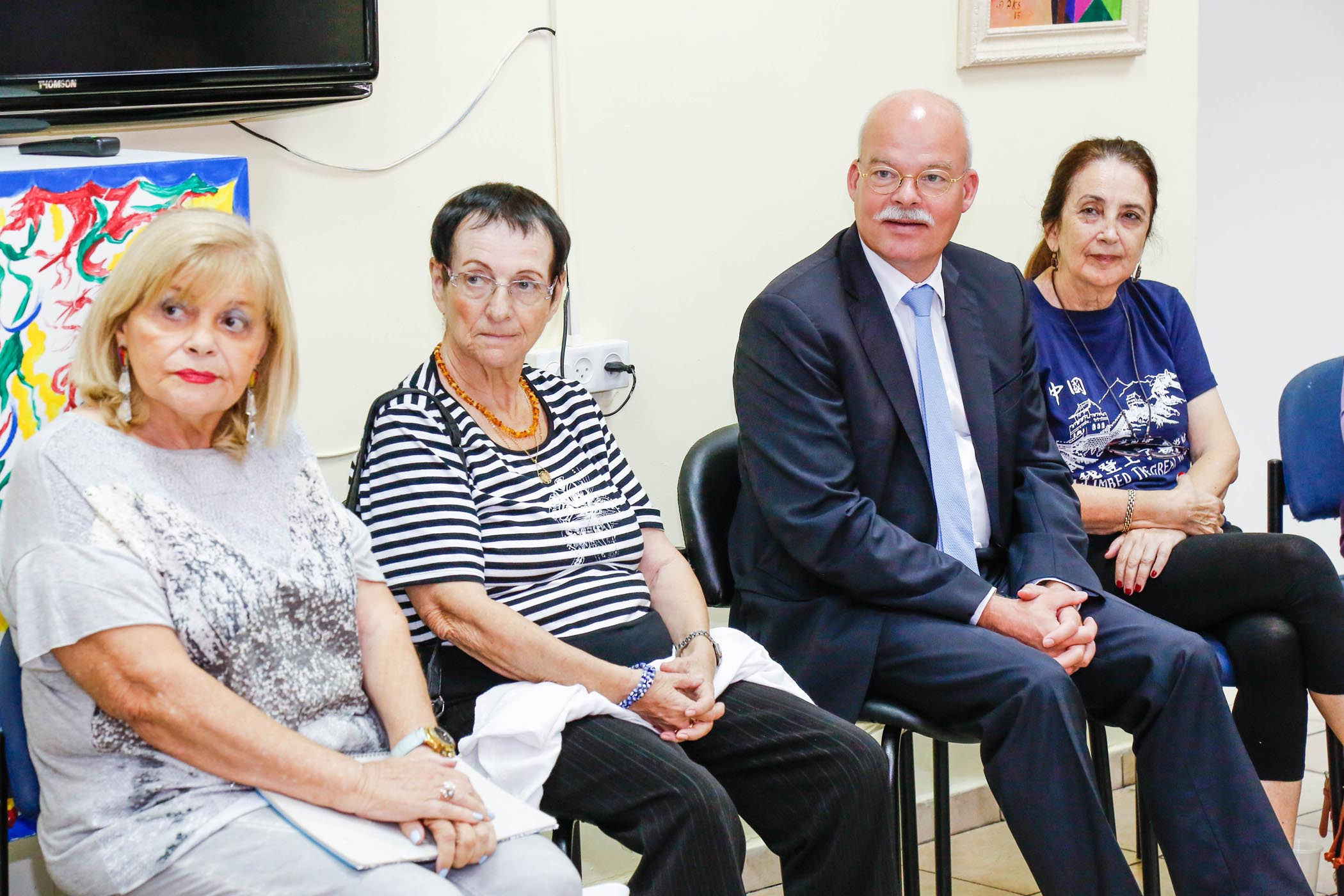 The Ambassador engaged with the survivors in the center and heard their stories and experiences, and about the hardship they still face.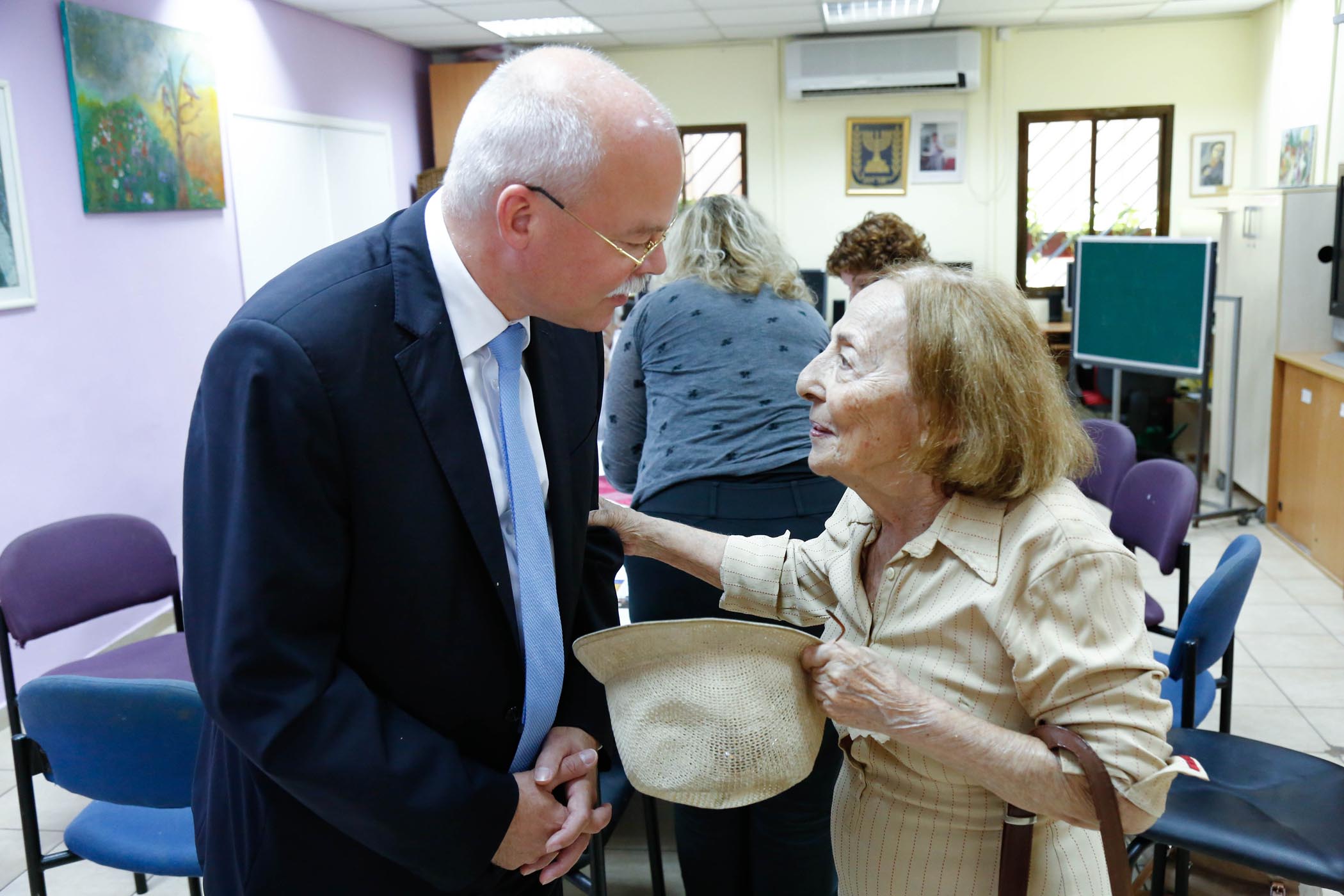 A Commitment to Caring
At the Amigour Sheltered Housing unit on Derech Hashalom in Tel Aviv, the ambassador participated in a ceremony breaking ground for a new, 107-unit building partially funded by the Claims Conference. 
Amigour, a longtime partner of the Claims Conference in Israel, operates 57 housing units nationwide to provide basic living and aid to more than 7,500 Holocaust survivors and elderly.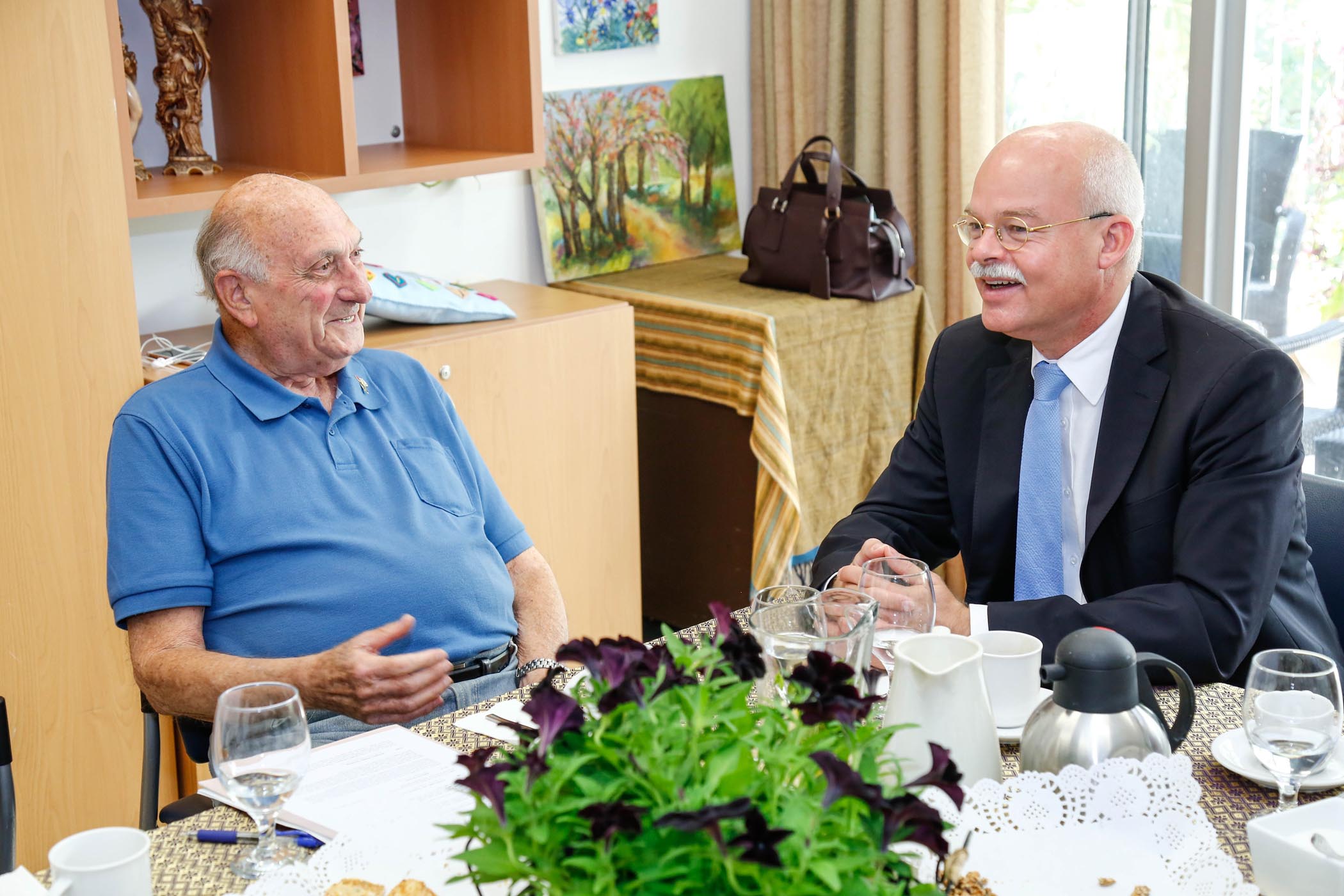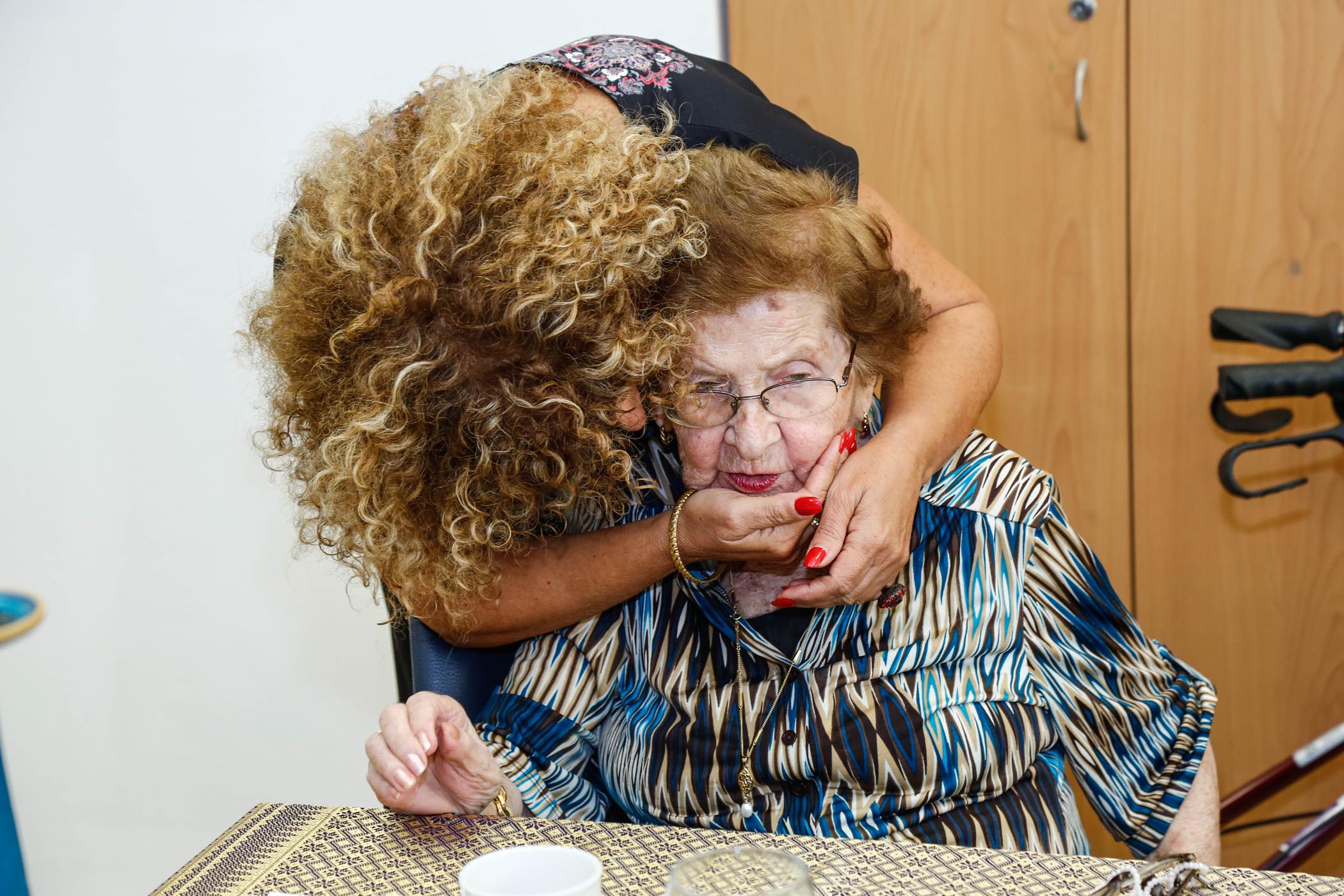 The existing building on Derech Hashalom will also be completely renovated, and new safe, fortified rooms will be built on every floor, enabling seniors to easily reach safety when an attack siren is sounded.
Amigour's leaders said that Claims Conference support has enabled the organization to leverage it for additional fundraising, including from our partner the Weinberg Foundation. They also noted that this building was the first Amigour facility constructed with Claims Conference funding, making the expansion and renovation with our support all the more significant.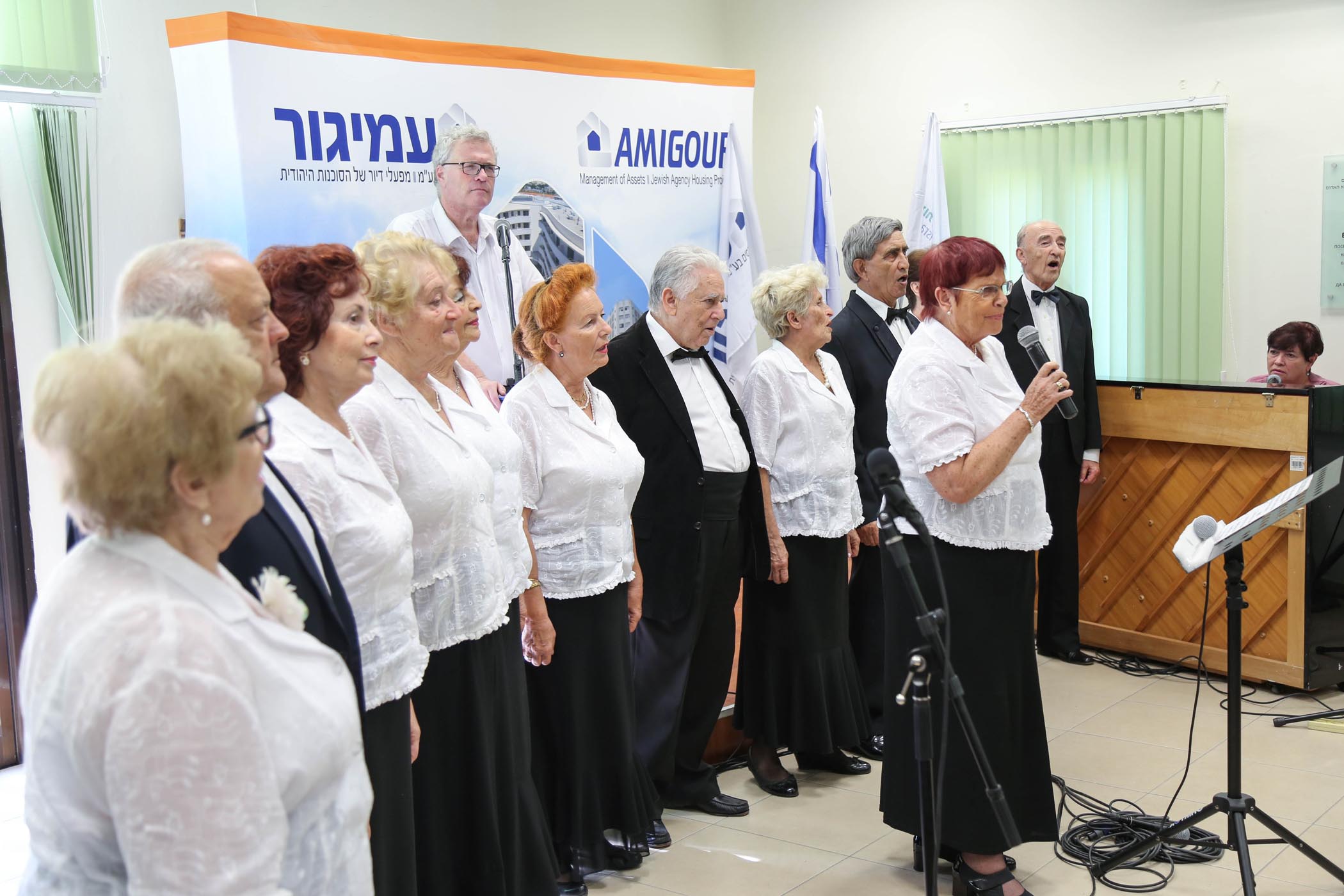 At the Amigour building in Tel Aviv, Dr. von Goetze listened to a musical performance by residents, who are largely Holocaust victims from the former Soviet Union.
Throughout the day, Ambassador von Goetze enjoyed the enthusiastic welcome he received from Holocaust survivors. He appreciated how open they were when describing their experiences to him.